Warsaw
Warsaw is a city in Gallatin County, in the Cincinnati metro area.

Warsaw is in the Bluegrass region.

It is the county seat.

The community was named for the city in Poland


The latitude of Warsaw is 38.783N. The longitude is -84.901W. It is in the Eastern Standard time zone. Elevation is 495 feet.

The estimated population, in 2003, was 1,808.


Income snapshot

---

Median household income
Local

---

$25,179
National

---

$41,994
Source: 2000 census, U.S. Census Bureau

---

For more census details and comparisons, see our Warsaw demographic reports
Warsaw is on the Ohio River
Support for libraries: Local government funding for the local library system, in fiscal years 2001-2002, was on par with the national average. (See library links below.)
Listed places in Warsaw:
Libraries (1)
Also see listings below
Census & demographics
Warsaw population
Ancestry of people in Warsaw
Housing in Warsaw
Income in Warsaw
Marital status of adults in Warsaw
Place of birth of people in Warsaw
Residence in 1995, of people in Warsaw
School enrollment & education levels in Warsaw
Transportation & commute times in Warsaw
Gallatin County data
Fastest-growing counties in Kentucky
State data - Kentucky
Data by street address
Historical census records
(Ancestry.com)
Sections below provide additional information and links about Warsaw demographics, travel and tourism, nearby airports, cemeteries, the Gallatin County economy, education, environment, genealogy, government, historic sites, Cincinnati area jobs, libraries, maps, museums, newspapers and other media, nonprofit groups, real estate, recreation, religion, transportation, and weather in the 41095 ZIP code.



(Also see local map below.)


Warsaw Web sites
Gallatin County government
Ancestry & family history
14% of Warsaw residents report German ancestry, and 16% report Irish. For more info on local ancestry groups, see the Warsaw ancestry & family history guide.


Cemeteries in or near Warsaw
Cemeteries in Gallatin County
Genealogy page (KY GenWeb) for Gallatin County
Libraries in or near Warsaw
Post a query on a message board:
Gallatin County Ancestry forum
GenForum
Records & databases:
Ancestry.com - KY data
Birth, marriage & death records
Cemetery records
County history catalog
Census records (historic)
Court, land & probate records
Death index
Family & local history
Immigration records
Military records (historic)
Newspaper articles
Attractions
Warsaw museums
Warsaw historic sites
Warsaw area parks
Wineries near Warsaw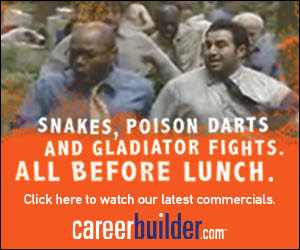 Cemeteries
Add a local cemetery to our listings
Warsaw area cemeteries
Cemeteries in Gallatin County
Gallatin County gravestone transcriptions
Kentucky cemeteries list
Cemetery record compendium
Kentucky cemetery message boards
National database of cemetery records
Veteran grave locator
Communities
Communities near Warsaw
Nearby cities of 10,000 or more
Nearby cities of 50,000 or more
Communities in Gallatin County
Companies
Warsaw business guide
Better Business Bureau serving Warsaw
Business licenses
Corporate records search
Find a business
Courts & laws
Courts in Kentucky
Local ordinances in Kentucky
(Partial selection)
Crime
Crime in Gallatin County
Arrests in Gallatin County
Most-stolen vehicles in Kentucky
Deaths
Obituaries - search nearby newspapers
Obituary database - Ancestry.com
Charitable donations


Disability access & rights
Submit disability access info about Warsaw
Americans with Disabilities Act
Independent living centers in Kentucky
National Council on Independent Living
Economy
At the time of the 2000 census, the per capita income in Warsaw was $15,340, compared with $21,587 nationally.


Bad Credit Mortgage Experts
Our network of poor credit mortgage experts can save you $1,000s!
www.homeloanh…


Banks
Building permits
Current labor force
Wage estimates
Gallatin County economic census
Gallatin County economic summary
Gallatin County employment growth
Gallatin County unemployment rate
Kentucky economic data
Education
7% of Warsaw residents age 25 and older have a bachelor's or advanced college degree.


Colleges in or near Warsaw
Colleges in Kentucky
Learning Disabilities Association in Kentucky
Public schools in Warsaw
Private schools in or near Warsaw
School districts in or near Warsaw
School report cards
Yearbooks (old) of Kentucky high schools
Entertainment
Movies playing in or near Warsaw
Environment
Air pollution in Gallatin County
Diesel soot in Gallatin County
Land contamination in Gallatin County
Nature Conservancy projects in Kentucky
Ozone status & air pollution - American Lung Association
Toxic chemical releases in Gallatin County
Water levels & streamflow conditions in Kentucky


Fairs, festivals & other events
ePodunk festival listings
Kentucky county fairs
Kentucky festivals
(Kentucky tourism department)
Geocaching & geography
Confluence of latitude & longitude near Warsaw
Geocaches in Kentucky
Geocache map of Kentucky
Government
Gallatin County government
Kentucky state government
Driver's licenses
Motor vehicles
Passports
Social Security
Veterans affairs
Where to write for birth, death, marriage or divorce records
Guides to Warsaw
Ancestry & family history
Business
Demographics
Health
Moving
Nonprofit resources
Sports & rec
Travel
Health
Warsaw medical services & health statistics
Historical societies
State historical society
History
Historic sites in or near Warsaw
Historic sites in Kentucky
Museums in or near Warsaw
Museums in Kentucky
Kentucky state archives
National Historic Landmark search
Search the Library of Congress
Search the National Register for historic properties
Post history questions in Gallatin County genealogy forum
Housing & real estate
Median rent in Warsaw, at the time of the 2000 Census, was $347. Monthly homeowner costs, for people with mortgages, were $745.


LOCAL HOME VALUES
Address: *
City: *
State: *
ZIP: *
* Required fields. Addresses are not stored.
Warsaw housing guide
Find an apartment
Find a contractor
Find a Realtor
Free home valuation
Homes for sale in the Warsaw area
Public housing in KY
Real estate classifieds
Subsidized apartments in KY
Jobs
Jobs in the Warsaw area
Job services in Kentucky
Minimum wage laws by state
Libraries
Libraries in Warsaw include Gallatin County Public Library ... View libraries


Libraries near Warsaw
Kentucky library

Maps

Maps are currently unavailable
Warsaw locator map. Use the navigation tools in the upper left to move the map center or to zoom in or out. You can also click and drag the map to move in any direction.


Get directions from Warsaw
Get directions to Warsaw
Census map of Warsaw area
Historic maps of KY cities - Library of Congress

Historic maps of Kentucky (1)
Historic maps of Kentucky (2)
Topographic map of Warsaw


Media
Daily newspapers in or near Warsaw
AM radio stations in or near Warsaw
Military
Military bases in Kentucky
American Legion post locator
Veterans of Foreign Wars post locator
Obituaries
Check daily newspapers in or near Warsaw
Search obituaries in Kentucky
Recent death notices - selected KY newspapers


Organizations
Chambers of commerce in Kentucky
Community foundations
(by state)
Foundations
(by name)
Kiwanis clubs in Kentucky
Lions clubs in Kentucky
Nonprofit groups
Nonprofit guide for Warsaw
Rotary club search
Volunteer opportunities in or near Warsaw
Parks & recreation
Parks near Warsaw
National forests in Kentucky
State parks in Kentucky
Trails near Warsaw
People
Find friends & family
Personals
Pets
Find a local animal shelter
Report animal cruelty
Photos & post cards
Aerial photo of Warsaw
Historic photos of U.S. cities
Panoramic photos of Kentucky communities
Photos of Kentucky places
Post cards of Kentucky communities
Politics
Gallatin County supported George W. Bush in the 2004 presidential election. For more information, see our Warsaw political report.


Kentucky Democratic party
Kentucky Republican party
Kentucky elections board
Postal Service
ZIP codes
(by street address)
ZIP codes
(by city)
ZIP code reverse lookup
(find cities in a ZIP code)
Religion
Churches, other places of worship in or near Warsaw
Total membership by faith, in Gallatin County
Chowhound message boards for KY
Traffic
The average commute time for Warsaw workers is 25 minutes, compared with 26 minutes nationwide.


Travel
Warsaw travel guide
Airports near Warsaw
Hotels near Warsaw
Kentucky tourism bureau
Weather
Monthly averages & records
Major storms
(searchable by county)
National weather map
Wildlife
Audubon centers
Birding spots in Kentucky
Endangered species in Kentucky
Wildlife refuges in Kentucky
---